Greetings from IBC Shell's Product Incubator
We offer you co-creation opportunities and licensing agreements
IBC Shell SpokesBox
'Brand to Customer' Interactive Retail Presentation Kiosk
The Spirit of AMUSE: The Bottle and Cap
Birth, refinement, and evolution of an inspired package, ideated for the essence of a muse, for launch in a unique feminine-explicit cognac category.
The sensual yet serious presence of the contoured structure is enhanced with a 5/8" sham, multi-level screen, laser etch and molded molten cap.
It's about striking visceral connections and symmetry.
Touch the package and it blushes.
Muddling is still the best method to invigorate your cocktails with herbs and fresh fruits.
With few exceptions, muddlers haven't evolved. Until now.
Say hello to the Smart Muddler, the planet's first intelligent Mixology dream tool.
The act and joy of muddling has now emerged into an interactive artform.
As our video demonstrates: muddle the tastiest, happiest fruits herbs & spices.
Use the internal stainless-steel zester for incredible flavoring. Texture your ingredients with the top of the Smart Muddler, and flavor the recipe using the base. Fill the perfect 1.5 oz. shot attached, and use the internal retriever to lift your fruit from the glass.
Now get ready to enter an exclusive world of libation by tapping the logo with your cell and activating our NFC mobile device. You have now arrived at a global party with professional demonstrations and intriguing influencers.
Let's muddle!!
Patents pending 2020 International Business Communications, Inc.

For Fragrances, Wines, or Spirits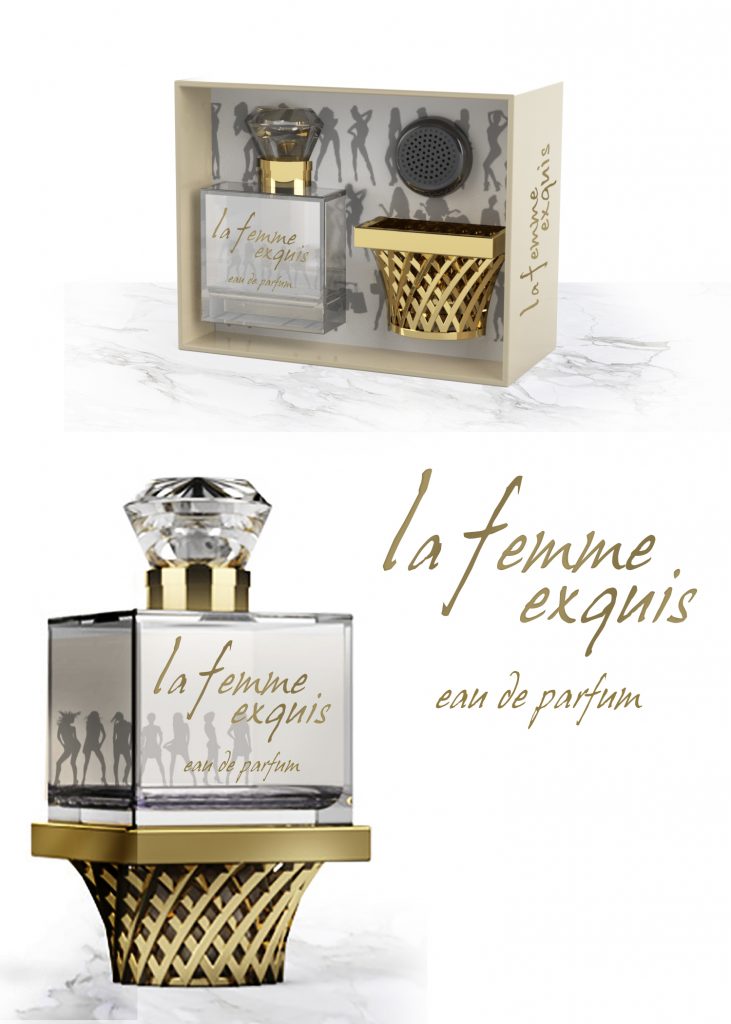 Pack a Big Sound!
Offer your consumers a unique, branded multi-sensory experience
Product launches – Holiday Value-Added Packaging – Travel Retail
Branded micro V-Pod speakers are enclosed in a custom housing
Amplify your wine's presence, enhance your reach and build equity
Your consumers can….
* Play music off the web or curate custom playlists
* Listen to music at their home bar or on the go
* Enjoy hands-free chatting
V-Pods come with a USB micro port and operate at a range of 10 meters from a smart device
IBC Shell provides you with one turnkey solution opportunity
Luminescent Packaging Inks & eFiber
It's time to light-up your world with Luminescent Packaging, one of the latest trends in packaging technology by IBC Shell. Whether you are interested in a sequential light pattern for your custom packaging, animated display graphics, or a pulsing flash animation to interact with your consumer, IBC Shell offers you incredible concepts that will intensify and ignite your packaging at retail.
With the use of our eFiber, micro-particles migrate in response to a stimulus or touch of a button. The shopper ignites the impression that results in a 'traveling light' experience. These minuscule images emit colored pixels resulting in the appearance of a homogeneous picture. With our transparent overlays, unlimited detail can be integrated into your custom package design.
A secondary approach to multisensory lighted packaging is flashing luminescent inks that use transparent light panels to display custom, engaging brand-specific visuals. Low power battery life can last for months providing an exciting option for beautiful package design that amplifies your brand for long periods.
IBC Shell will program your presentation to complement your branding; providing one complete turnkey packaging solution.