Meet Emma, a completely customizable, interactive augmented reality (AR) avatar coded for any brand and any industry. She's ready to become your amazing direct-to-consumer brand influencer. Emma can appear at company presentations, e-commerce demonstrations, and indoor or outside events. And she is wonderfully effective for training and motivating marketing partners.
Emma asks tailored questions and can have two-way conversations.
She can offer insider mixologist tips.
Emma can become a stylish cosmetologist providing a virtual tutorial on how to properly apply a new concealer product. Or she can become a kindhearted doctor demonstrating a new product or medication.
IBC Shell's Avatars are customized by gender, appearance, voice, language, and 2-way conversations within any environment. We will also provide your brand and marketing teams with detailed analytics.
Given today's environment, you may want Emma to host and mingle with guests at your next virtual event.
Contact IBC Shell for more information on our custom avatars
Examples of custom avatars from the IBC Library
Hair, Skin, Eye Color, and Outfit are Completely Customizable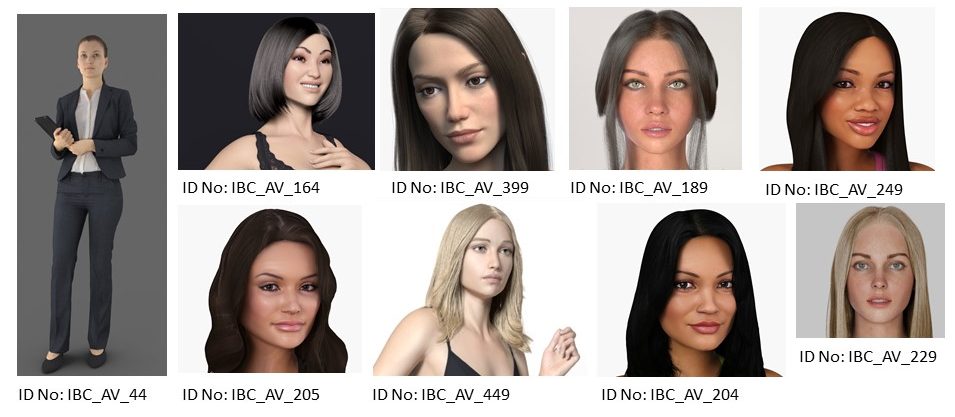 Custom Data – Analytics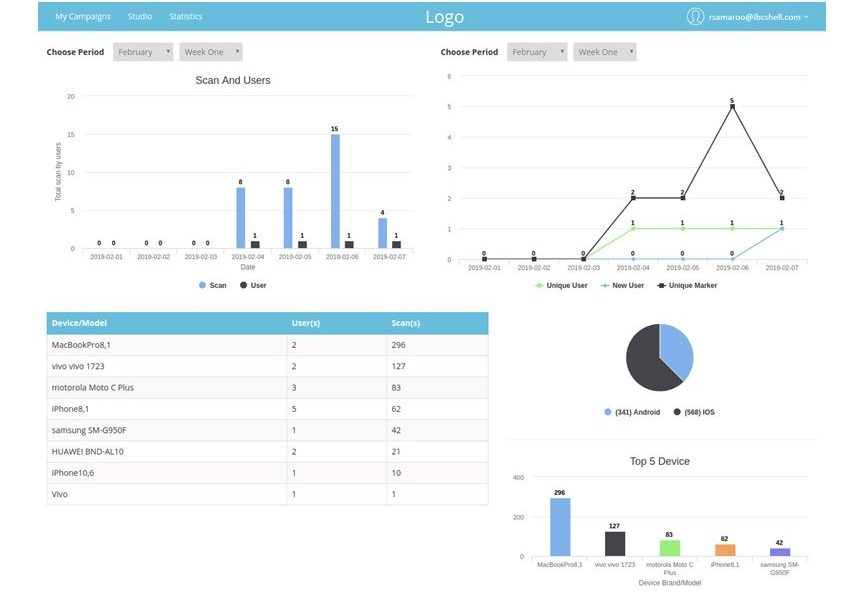 Bringing It!
Define the Experience
Choose, Name, and assign physical properties to your Avatar
Choose the Environment
Define Avatar Personality/Body Language
Define the Script
Voice model recording
Define the Data you want collected (ex: number of downloads, most popular product, time spent on app, etc.)
IBC Shell will code and animate using Live-Motion Trace Technology, and the Avatar will appear in Augmented Reality
We will publish the App on both the IOS Apple Store and the Google Playstore
The App will be live and ready for Download
Info collected for Data Analytics