You're making a grand entrance, announcing the arrival of serendipity. Whatever the target; ultra-luxe, neoteric, modern-minimal, chic, or crazy-nuts, sharing of the D2C unboxing experience is an explosive medium. Unboxing has reached birthday, Christmas and a pervasive on-line video status. Whatever people are doing when their package arrives, their activity shifts to relishing, opening, and experiencing the payoff. Merging the efficiency of D2C e-commerce with the in-store sensation of touch-and-purchase is an activity that is way north of a mere positive first impression.
People love opening things; especially mind-popping stuff. The anticipation is seductive. It's an amazing gifting opportunity that ignites re-sharing You Tube videos. The goal is 'reach, social sharing, and excitement; all embedded in this evolving artform.
A universe of collectors are taking selfies and producing videos of the unboxing experience.

According to Dotcom Distribution, 35.3% of consumers had seen an unboxing video in 2015. In 2017, this had risen to 36.8%. In a recent survey:
* 75% of Generation Z and 60% of Millennials said they are more likely to make a repeat purchase if a giveaway is provided in the unboxing experience.
* 43% of those in Generation Z and 29% of Millennials said gift-like packaging increases their excitement level.
* 35% of Generation Z and 25% of Millennial shoppers said gift-like packaging makes brands seem more upscale.
* 43% of shoppers said they'd be more likely to buy again from a brand that included surprise giveaways.

A shopper selects, pays for and awaits a delightful unboxing expectation. Now, that minds-eye visual has come calling. I avoid the 'bespoke adjective. Better to think in terms of the drama and discovery.
The D2C e-commerce packaging trend; personalization, differentiation and tactility, parallels the steep curve of on-line purchases at the cost of in-store retail.
This is a 'must execute' marketing vehicle that should not be mishandled with mediocre or haphazard execution. Create a box full of energy and communicate your uniqueness to the interconnectivity of the entire e-commerce spectrum.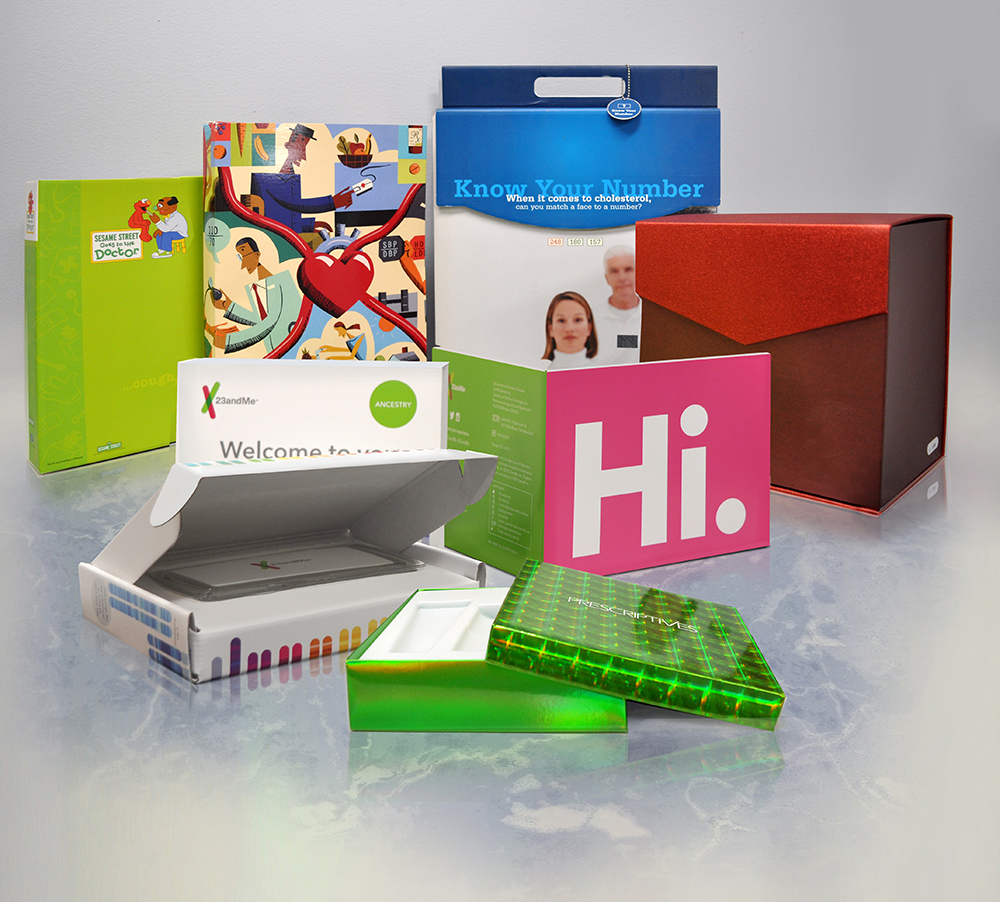 You're creating an environment that envelops and amplifies the product; elevating the sense of value and status inside. It's a segue into 'the remarkable'.
Incorporate smart packaging technology by integrating NFC and alternate proximity devices; transmitting your package into an awesome interactive experience – nothing short of phenomenal impact.
Beauty intoxicates emotions, creates hi-value brand recognition, builds your margin of influence and provides an emotive moat of exclusivity; seducing, interacting, and entertaining.
All this speaks volumes about the value you place on your brand, your customers and the D2C relationship they may engender with you. It's all about projecting your culture as an over-the-top, energetic, caring customer service team.
This package is your meet-and-greet personal spokesperson, amplifying the narrative of your brand and culture.
There's a limitless sharing audience within the social media spectrum reacting to differentiated, exciting, head-snapping unboxing experiences.
"Bing! This product speaks to me! This is stunning and I love what's inside".
"I'm engaged, and, therefore, I will share"!
Remember that size does matter, and every brand owner must consider eliminating, excessive wasteful material.
 Brand loyalty is a fragile connection. It's that ephemeral bond with the consumer who may well become your ambassador.
You are building your brand via the most powerful marketing vehicle ever devised.
Use it creatively. Use it aggressively.
And let the packaging professional Imaginate, design and develop the entire Opportunity.

Norman Kay is the CEO and Chief Creative Officer and inspiration behind IBC Shell's creative intuition and market influence. He has directed award-winning packaging and branded consumer identity products for established global brands including Grey Goose Vodka, Estee Lauder, Chivas Regal, Swiss Army, Victoria's Secret and Bombay Sapphire Gin. Norman's work has received The Global Design & Advertising Award, The American Graphic Design Award, The International Award of Excellence for Visual Arts, and The American Packaging Design Award. He has lectured and authored articles on design, packaging technology, the magnetic forces of packaging, and amplifying the brand experience.