I'll begin with some news about the astonishing progress of 3-D printing and then we can look at the truly insane developments.
3-D printing technology has improved drastically, as have the diversity and complexity of materials and substrates. One of the new printers, the Mimaki, prints more than 10 million color combinations.
The capability of injection molding metal has inspired the new 3-D metal printing equipment. This process involves powdered metal mixed with a polymer. After the mold releases, the subsequent sintering process unbinds (removes) the polymer that was initially injected so that the final product is 98-99% metal! The result is an extremely accurate part with shrinkage factored in.
The new HP printers are curing the powder with a UV beam instead of a laser. These printers, conceived for high volume, are suitable for commercial production.
As such, 3-D production / additive manufacturing is functional and becoming practical.
At this point we can even print the molds that produce hi-volume products faster, less expensively, and accurately.
From the perspective of packaging and product design, this entire sphere of engineering and creativity fits into a concise envelope of Progressive Development. Our experience indicates that the preparation, cost and timeline for producing new spirits, fragrance, and cosmetic launches has been curtailed – drastically!
Ideation > prototyping > development > accuracy > lean production > speed to market!
All of this may seem mundane compared to the insanity coming down the pike.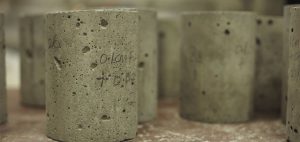 From The Guardian, and according to Industry Dive, the world's first 3-D printed concrete bridge, produced by engineers at the Netherlands Eindhoven University of Technology, is intended for cyclists. Using 800 layers of reinforced, pre-stressed concrete material, the 26 foot long bridge took 3 months to print.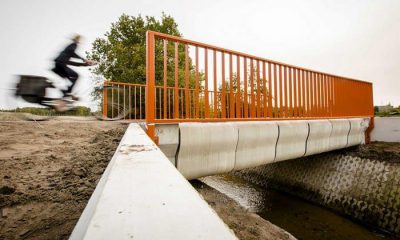 From MIT News you can now 3-D print custom robots!  Click here to view the video demo

In my opinion AI – Artificial Intelligence is a misnomer. If intelligence is defined as the ability to solve complex problems, the AI designation suggests that because it's non-human it's therefore artificial (inferior) – not for long!

In any event, the confluence of AI with 3-D will have an enormous impact on all industry, on every culture, and will eventually provide the "local-ability" to produce infrastructures in space.
Norman Kay – CEO, IBC Shell