Packaging decisions can make or break a business's commitment to environmental responsibility. Many businesses are adapting greener packaging options that can help protect the earth and meet the growing demands of their customers.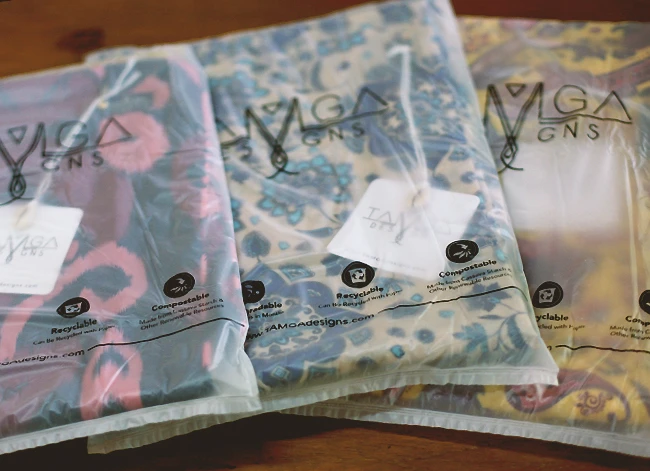 TAGMA Designs' drinkable garment bags are made from cassava starch (which comes from a root vegetable) and break down naturally over the course of months. However, if you're thirsty and in a hurry, you can dissolve the bag instantly in a glass of hot water and drink it.
In addition to the plant-based sustainable packaging, TAGMA Designs offers carbon neutral shipping by systematically tracking emissions from fulfilling orders and purchasing offsets to reduce their carbon footprint.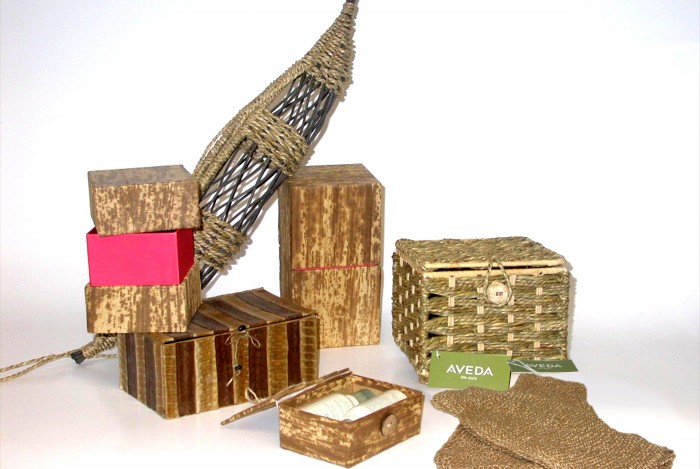 IBC Shell fosters the use of sustainable materials as seen here for Aveda products. We are committed to producing the finest articles available to meet the functional and economic needs of the present without compromising the ability of future generations.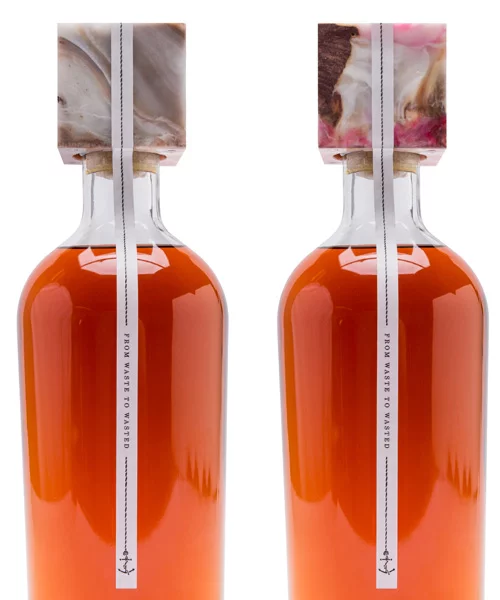 When Dutch beaches became inundated with paper wrappers from plastic Coca-Cola bottles, the team at Fitzroy had an idea – one that would revamp the classic pairing between rum and Coke in a clean, eco-conscious way. They repurposed the waste labels into chic marbled bottle caps for their Premium Navy Rum to bring a whole new meaning to drinking responsibly.
Each bottle cap is unique and irreplicable, while the flasks themselves are made from recycled glass. With sustainable packaging this pretty, consumers are inspired to hold onto the glass bottles for reuse.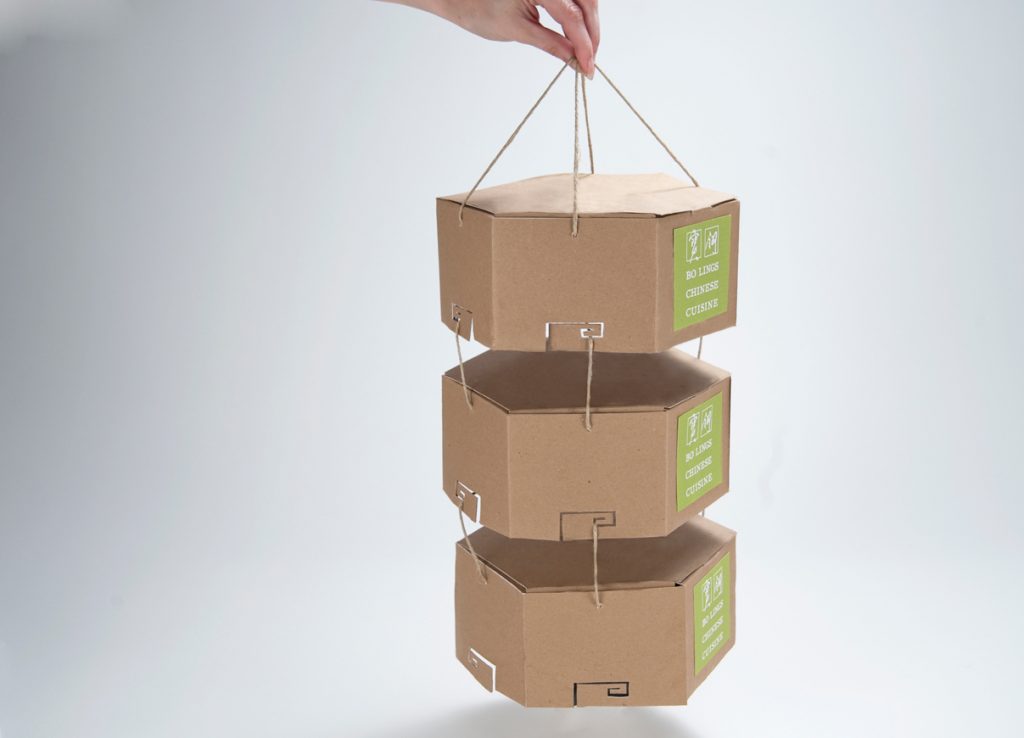 In 2011, Joann Arello's packaging designed was featured as the best innovative packaging concept. This design focused on sustainability and eliminated the need for the plastic carrier bag and Styrofoam food containers.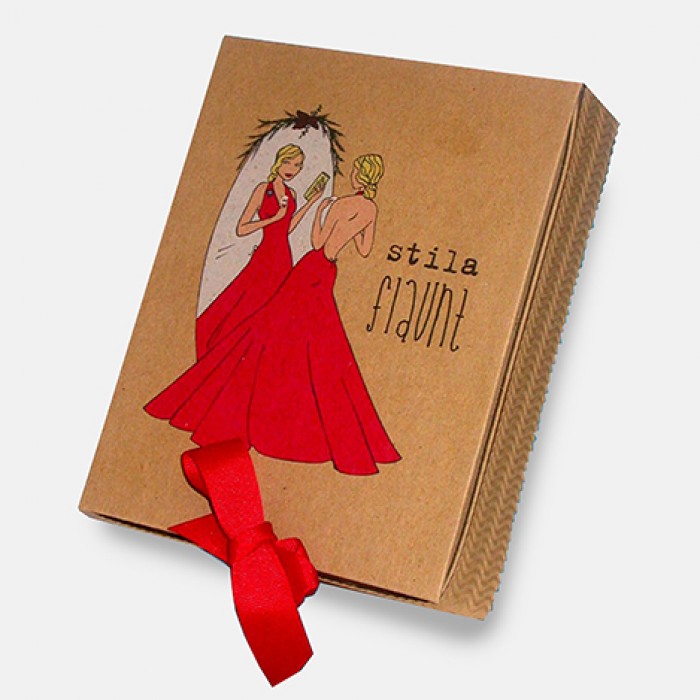 IBC Shell designed this beautiful sustainable box and insert for Stila to help guide the use of packaging which reduces the environmental impact and ecological footprint.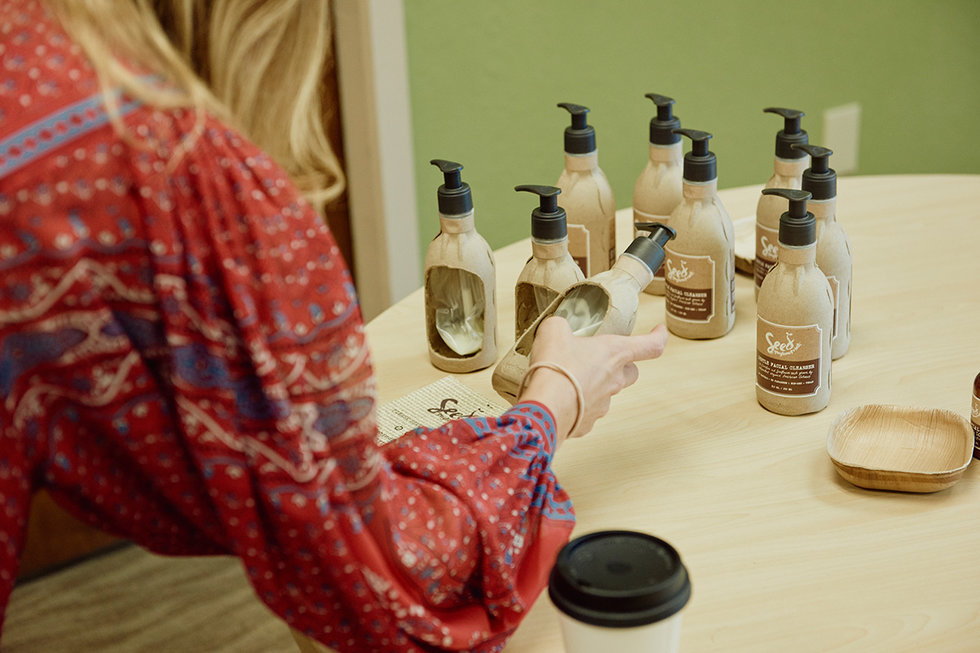 Ecologic, in partnership with Seed Phytonutrients, came up with the first shower-friendly paper bottle. Its recyclable and compostable material was made from 100% post-consumer recycled paper. Instead of glue, the bottle is held together through interlocking grooves.
To make it water-resistant, the bottle featured an inner plastic lining made with food-grade recycled plastic that's 95% thinner than regular plastic bottles. Consumers can use the product down to the last drop and can collapse the packaging as they use it.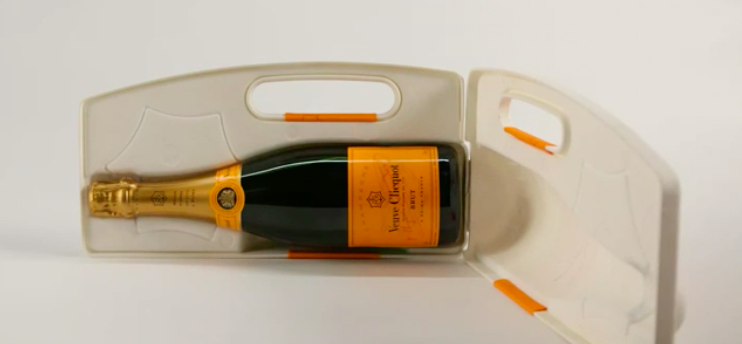 In keeping with Veuve Clicquot's sustainability efforts, they created the first eco-friendly packaging solution in the history of champagne. Naturally Clicquot 2 is the improved version of Naturally Clicquot 1.Veuve Clicquot champagnes are now packaged in biodegradable, recyclable, and isotherm containers made from potato starch.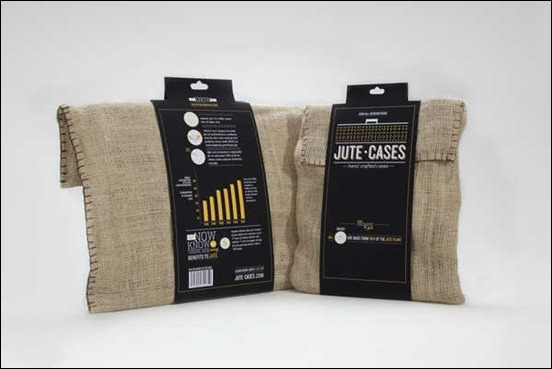 Jute Cases are a more eco-friendly alternative to the nylon cases for Mac Book Pro's and Ipad cases and the goal for it's package design was to use less and give more information. Burlap is made usually of the Jute plant, and because Jute isn't really known, the goal was to give information to the consumer.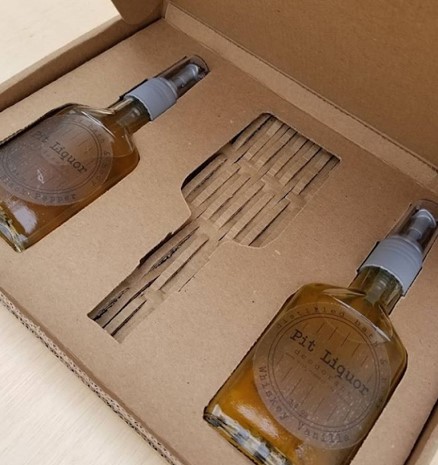 Pit Liquor Natural Deodorant faced a sustainable packaging challenge because it comes in recyclable glass bottles that are heavy. Usually, shipping glass this heavy means you need to use larger boxes and a lot of void fill. They designed this more environmentally-friendly box – with inserts cut out for the bottles and the corrugated bubble on the bottom and the top. The inserts keep everything in places, the bubble absorbs / cushions, and combines makes for a beautiful presentation.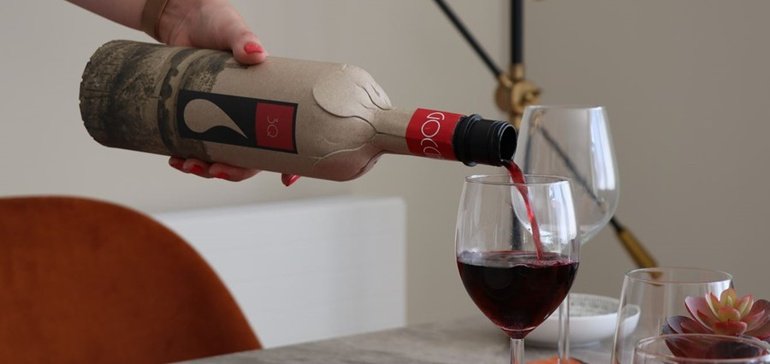 A new wine bottle packaging just launched that is made from 94% recycled paperboard with a liner built to hold the beverage. The innovation, called the Frugal Bottle, is about five times lighter than a typical glass wine bottle. A Life Cycle Analysis found the Frugal Bottle has a carbon footprint up to 84% lower than a glass bottle and a water footprint roughly four times smaller than glass. The bottle's carbon footprint is also more than a third less than a recycled plastic bottle.

Let IBC Shell help you join the future of sustainable packaging and stand out in a crowded marketplace.
Learn more: https://ibcshell.com/process/going-green/.